Doing some clean up and have no need for this stuff any more. Pictures will be added later tonight. All prices are plus shipping.
Gtr-t rear quarter glass, both sides - $100
Gts-t rear axles, left and right side available - $40 each
Gts-T rear spats, one cracked, nothing a few ty-raps cant fix, Black. - $40
RB20 top mount manifold, modified to fit a garret 28 series turbo, has provision for external gate, comes with downpipe to meet the new turbo's location. Not the prettiest thing around - $150
4 SSR Hasemi racing Prot-S wheels. Ran them on my GTR years ago. Has 2 red and 2 blue center caps, Group A racing look. Some curb damage and a bend or two I'm sure. Could use a refurbish for sure. 17" x 9.5", 5x144.3. -$400 for the set.
Pics on the car when i got it: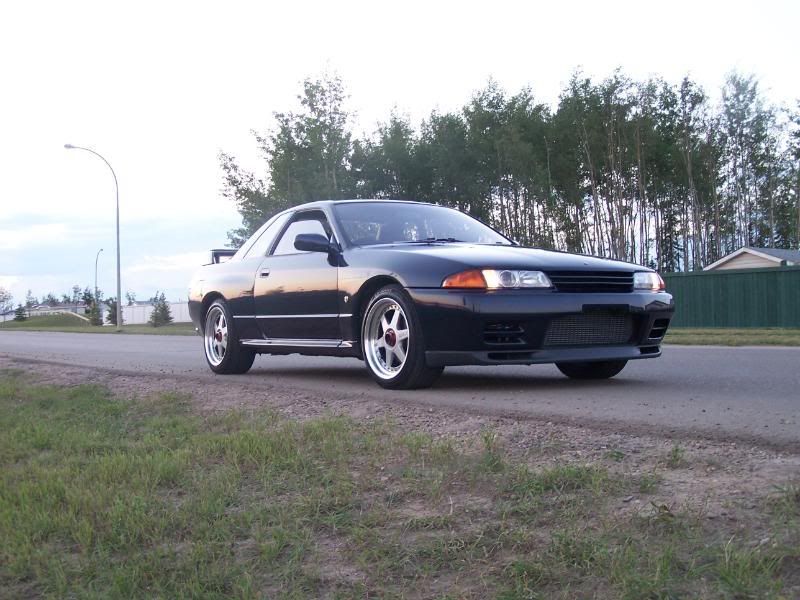 GTR OE dual recirc valves and mount - $35
Gts-t cluster, 147XXXkms on the odo. - $45
RB 26 valve and timing cover set. NO coil cover. 26 has been removed from the timing cover so it just has RB embossed. Painted Gold. - $130
Blue GT side emblems. Mint. Signifies NA car, but I wanted them on my blue GTR. $40