TTBB S2000 (S2K) into R32 Headlights Projectors Retrofit (Install)
Hello everyone I have a few projects done over the past years that I would like to share with the GTR community.
I did an installation of one of the best performing projectors out there an S2000 one. I installed it in an R32 headlight housing. Installation was fairly easy with my way, which is picture explained below. Output of S2k projectors is still one of the best and no halogen (OEM) projectors along with increased wattage of ballast or modern LED lights can compare to a proper HID projector in terms of performance. Also, i did a light switch mod where low beams doesn't cut out when you need/switch/flick high beam.
THIS IS NOT A GUIDE, this thread is created to give you a rough reference of how to upgrade headlights, it doesn't have any detailed description of how to become good at retrofitting or guide you with every step starting with preheating oven. You should already have fabricating skill along with the idea and experience of retrofitting. Most of the information about retrofitting, projectors, different types of ballasts and supercharging them I got from an amazing forum i found way back in 2006 called -
HIDPlanet
. You can find lots of step by steps guides there with ALOT of good information. Also, another extremely handy web site to know and be familiar with where you can get a set of quality bulbs or projectors for a very attractive price is -
The Retrofit Source
.
So, here we go, here is the process of opening the headlight: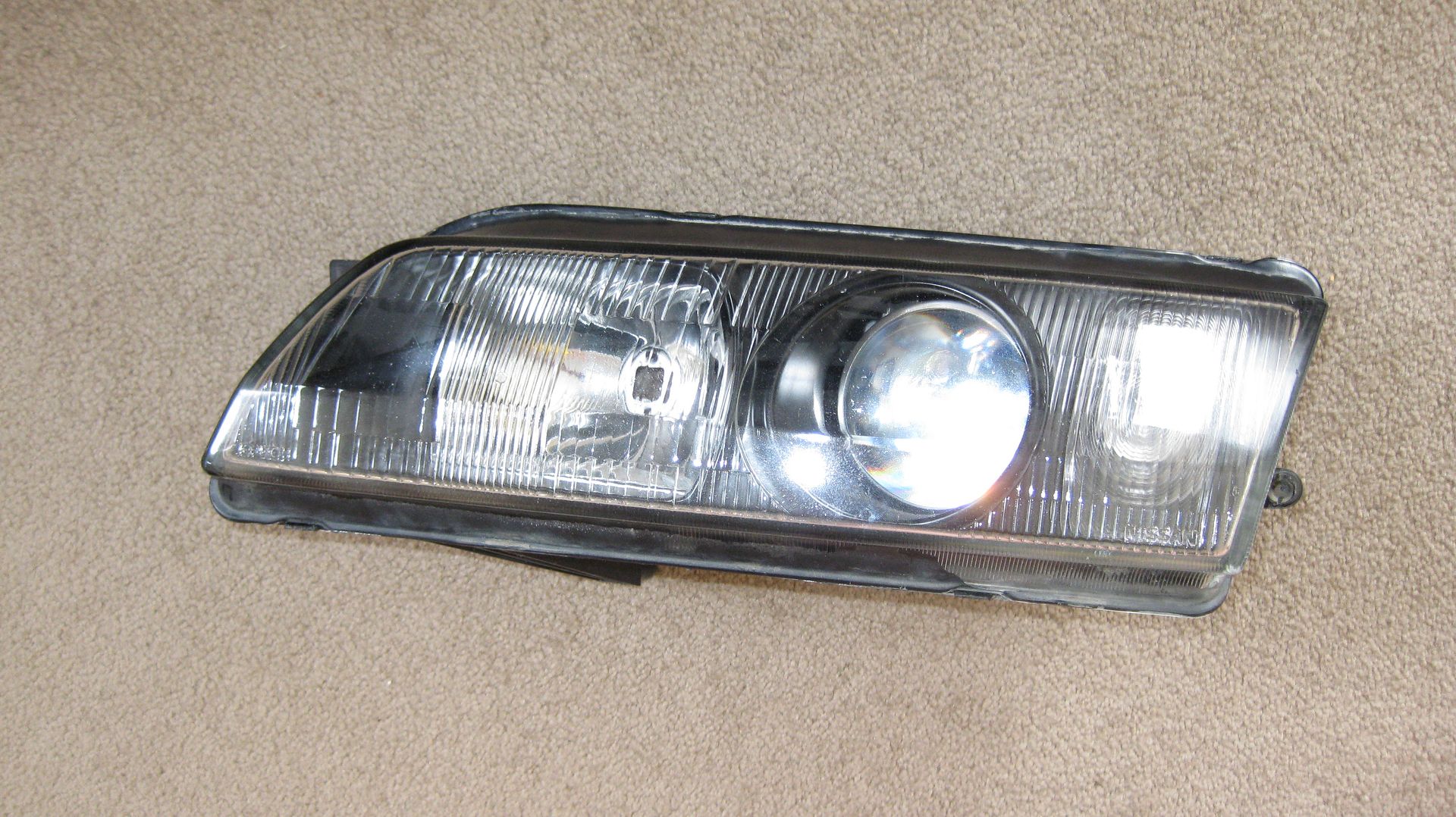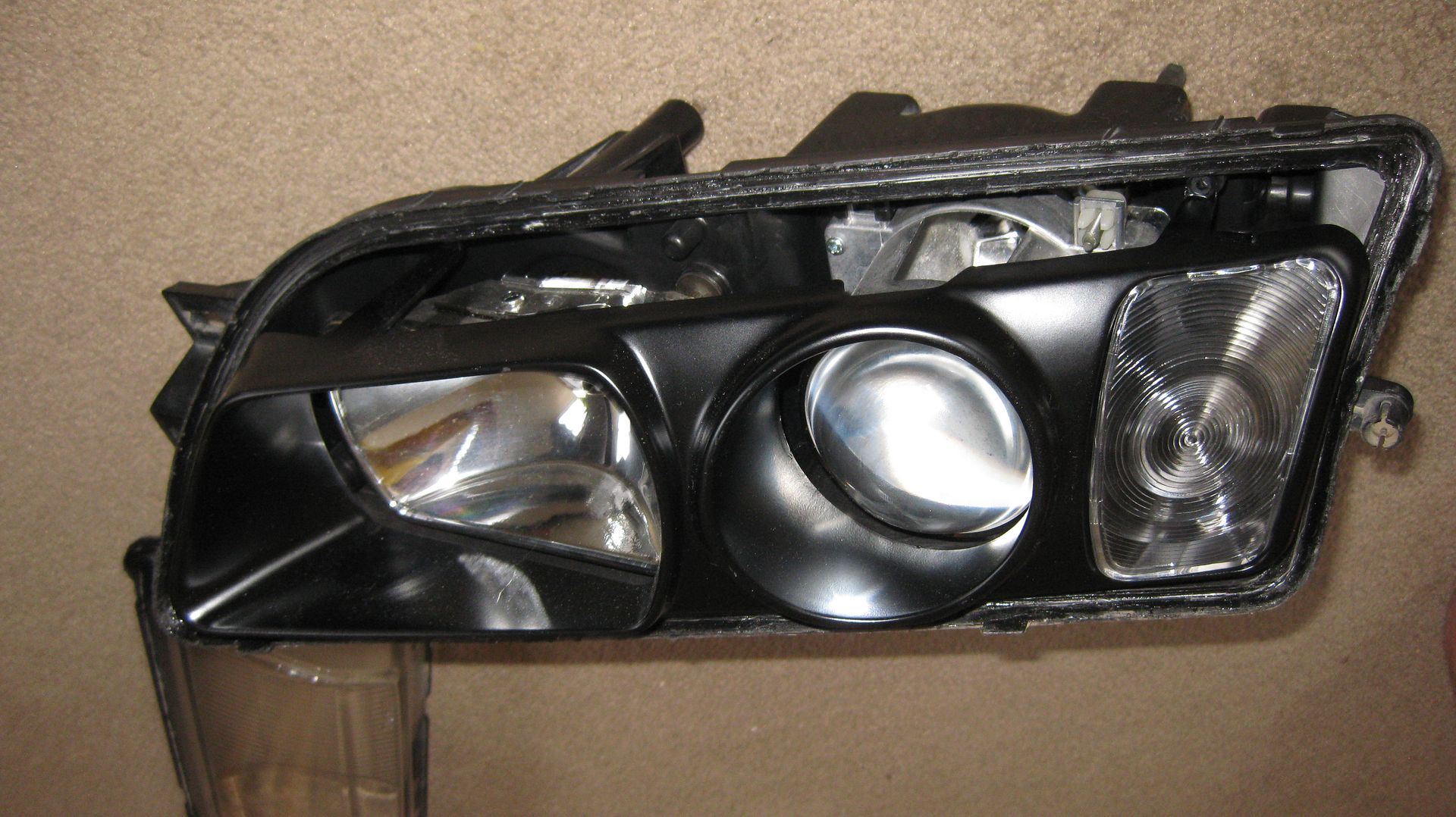 Here is some measurements of the housing inside dimensions if anyone need them. It is pretty handy if you know the projector dimensions and would like to make sure it will actually fit!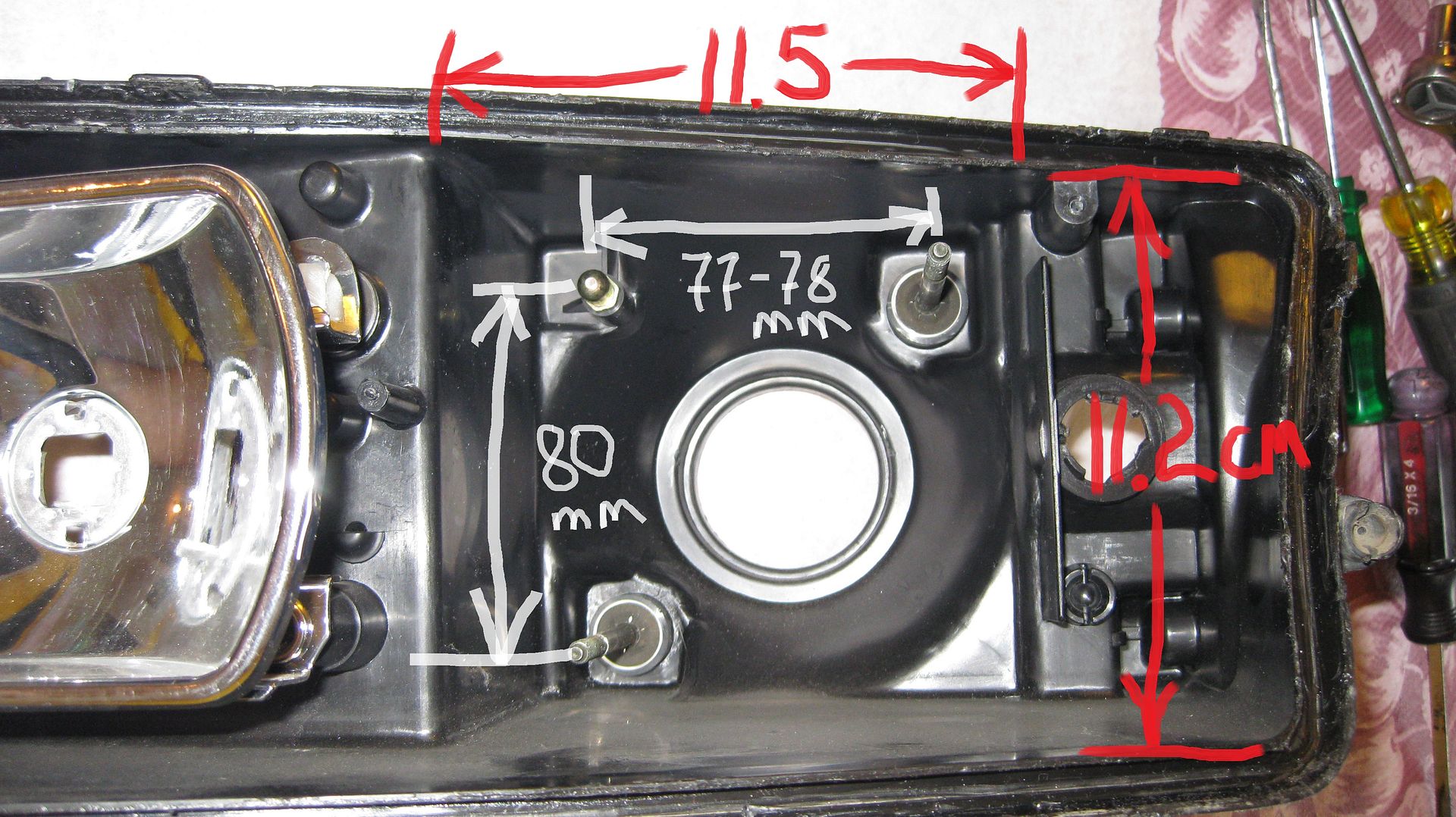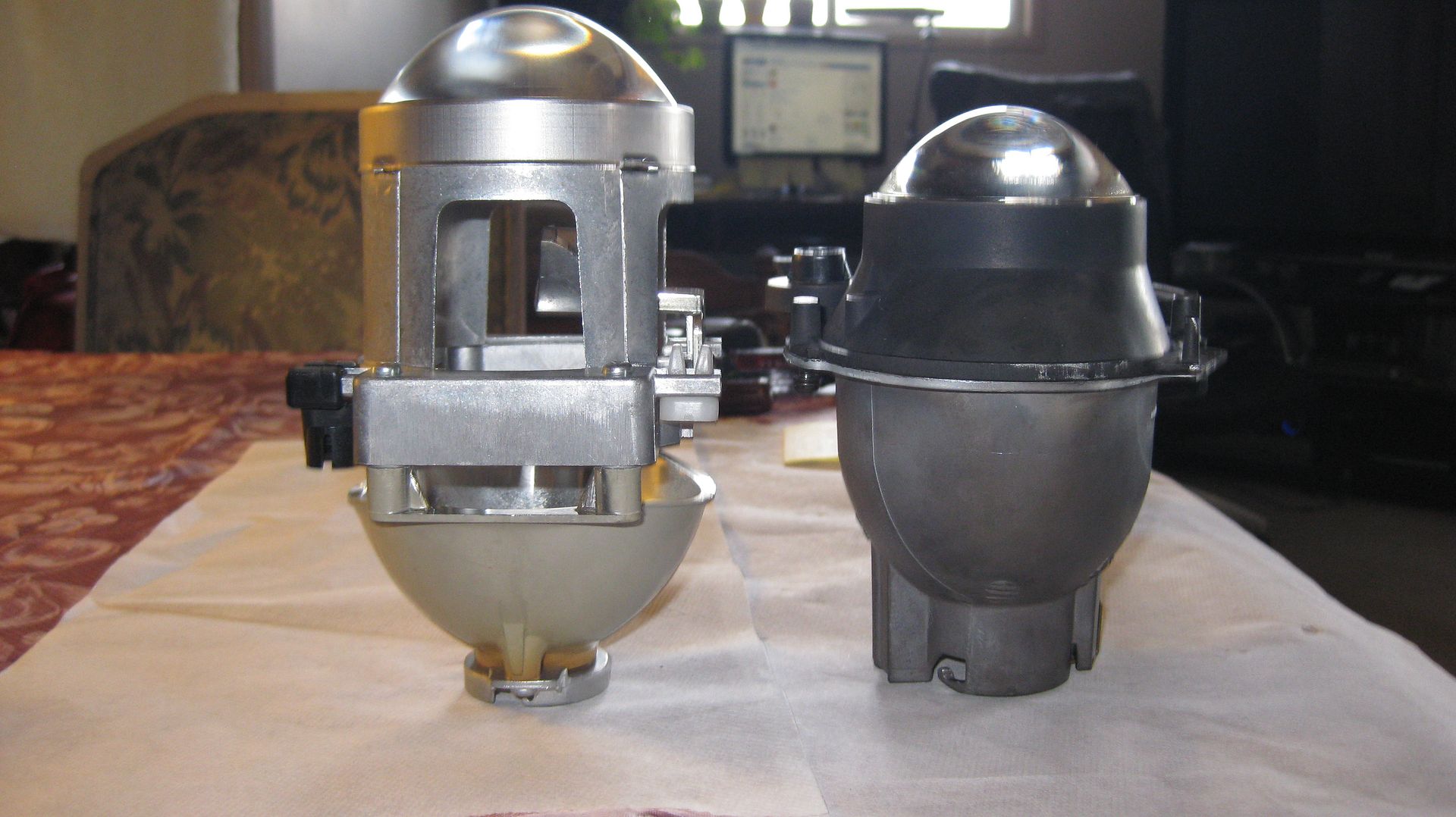 Comparison of S2K projector and R32 OEM halogen one. I painted the headlight shroud in black color.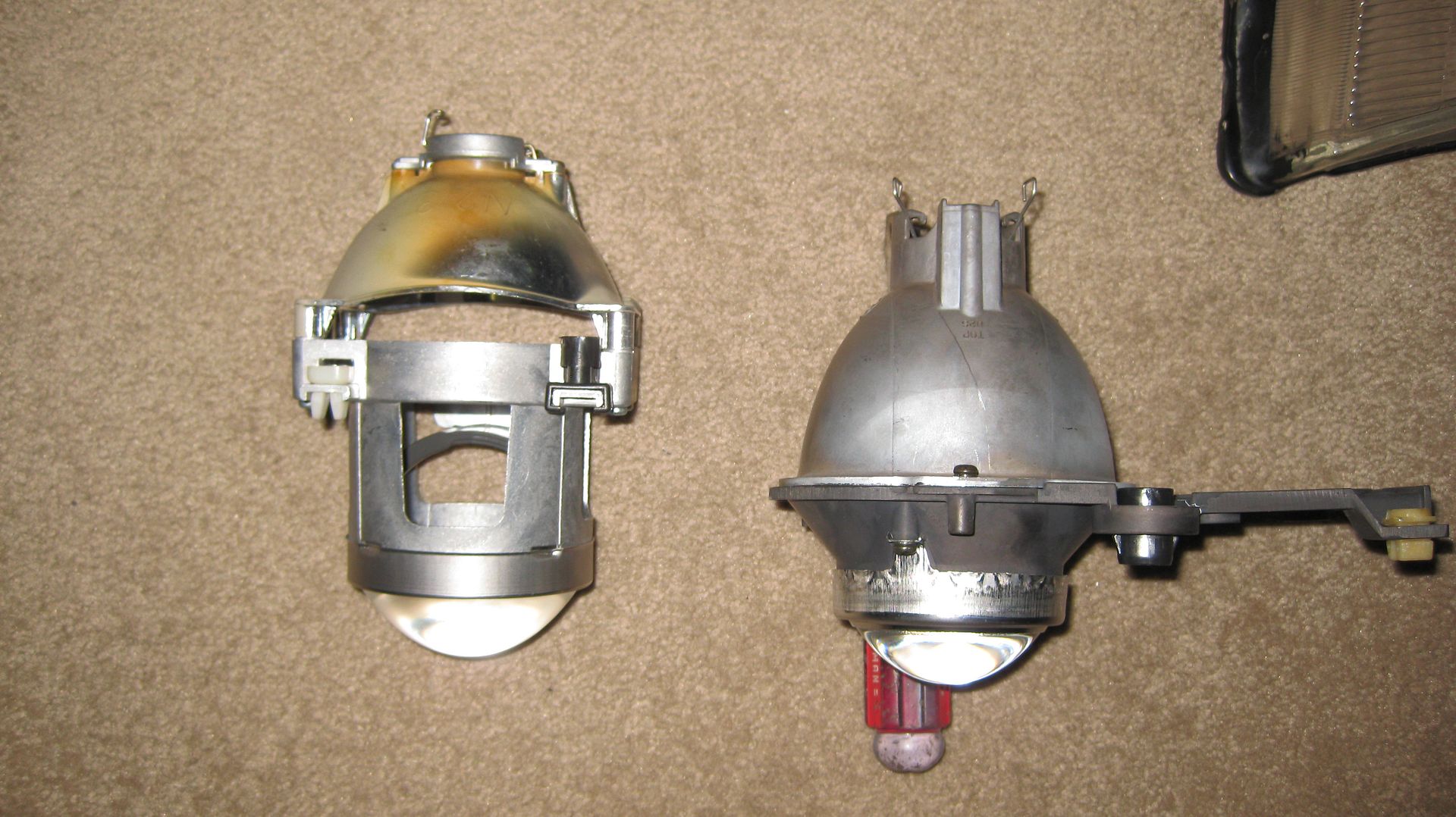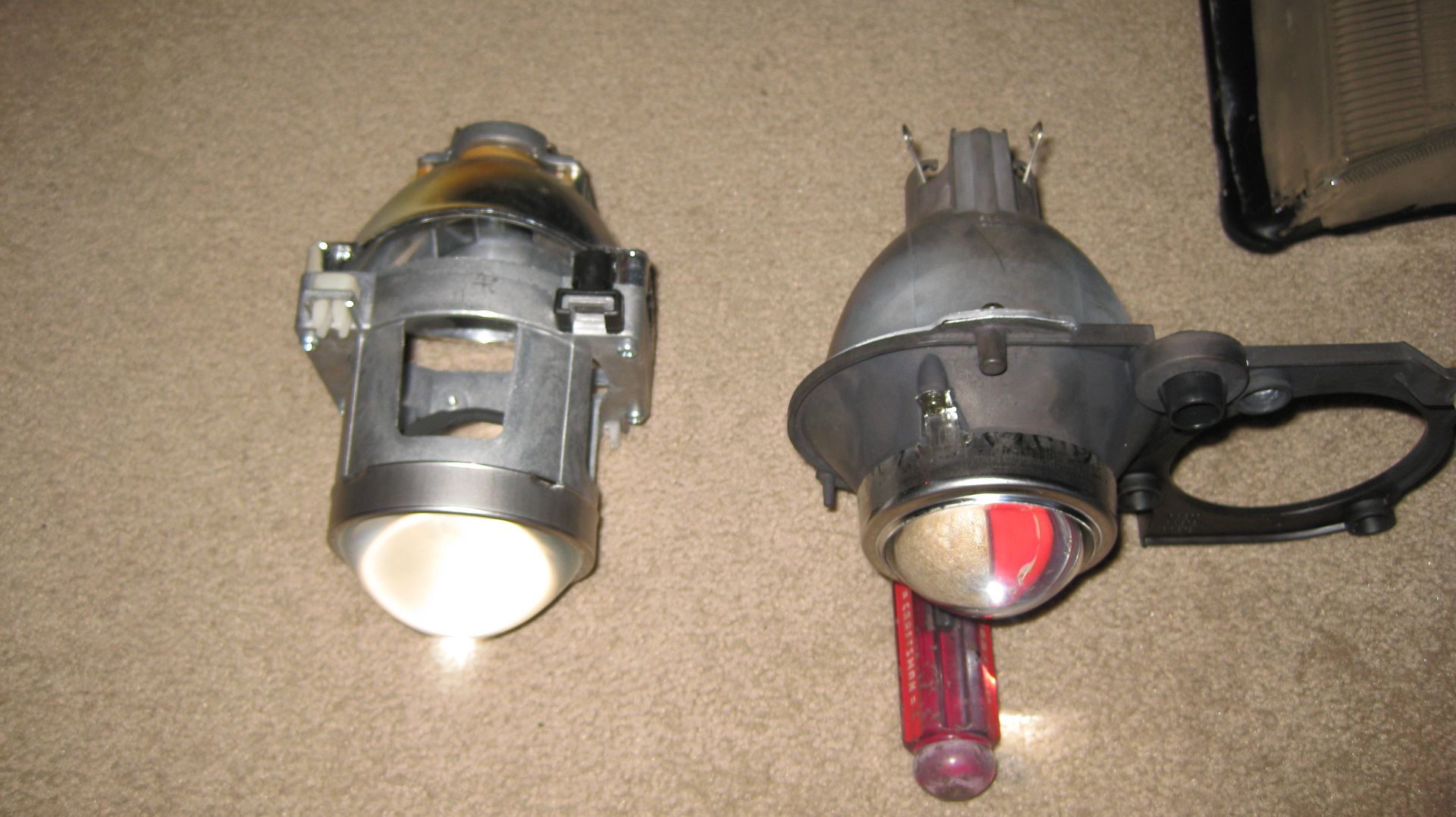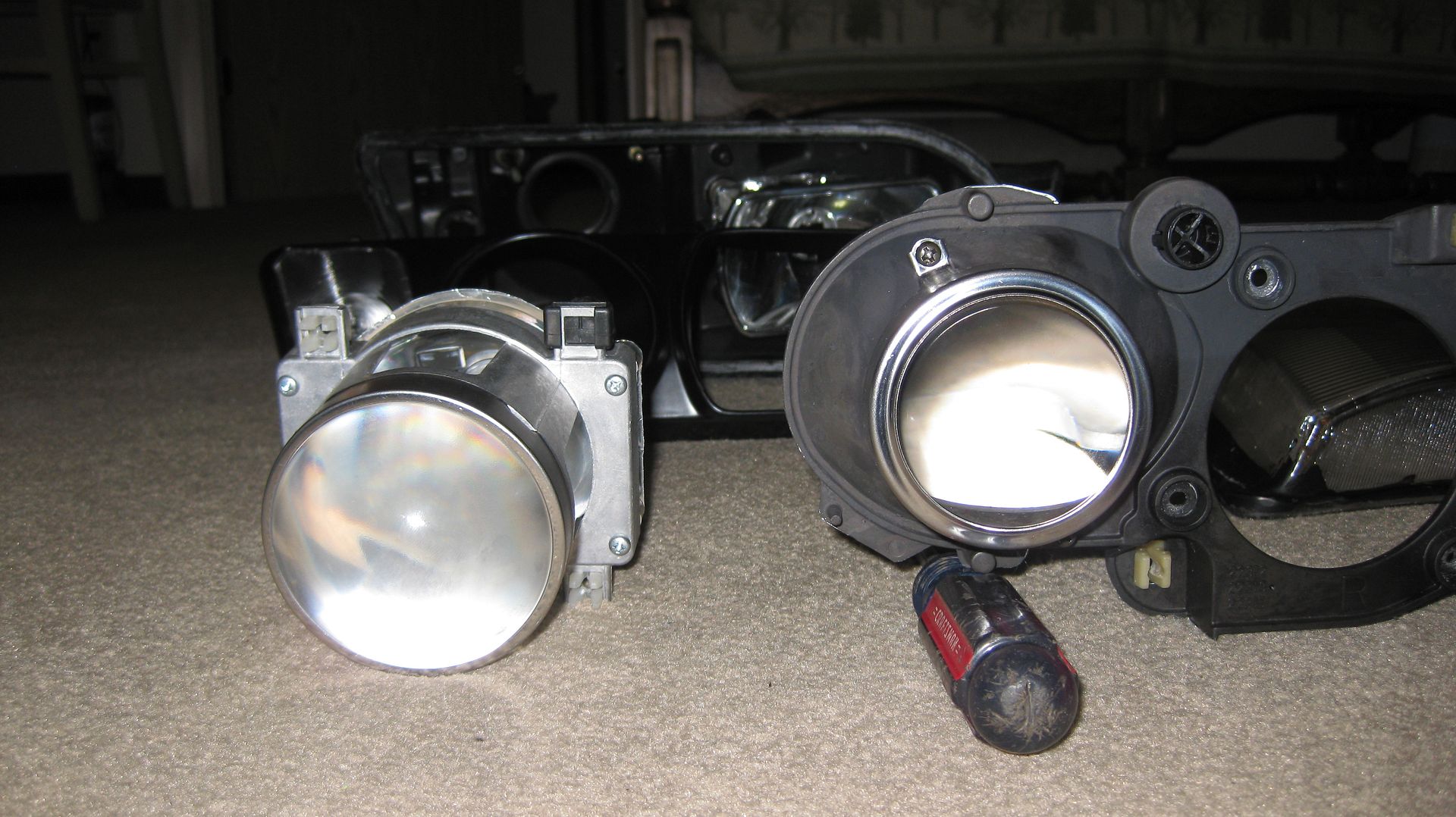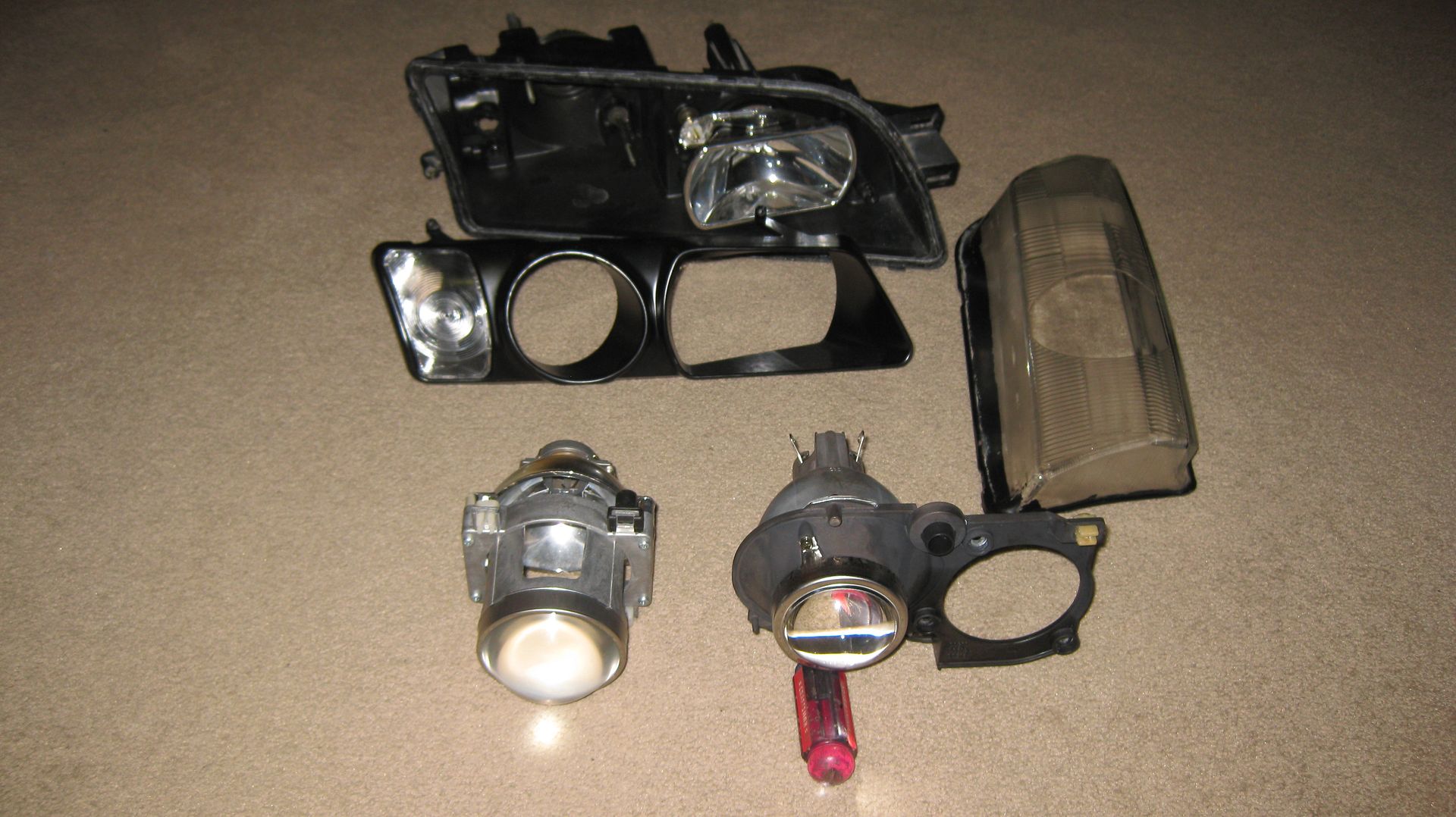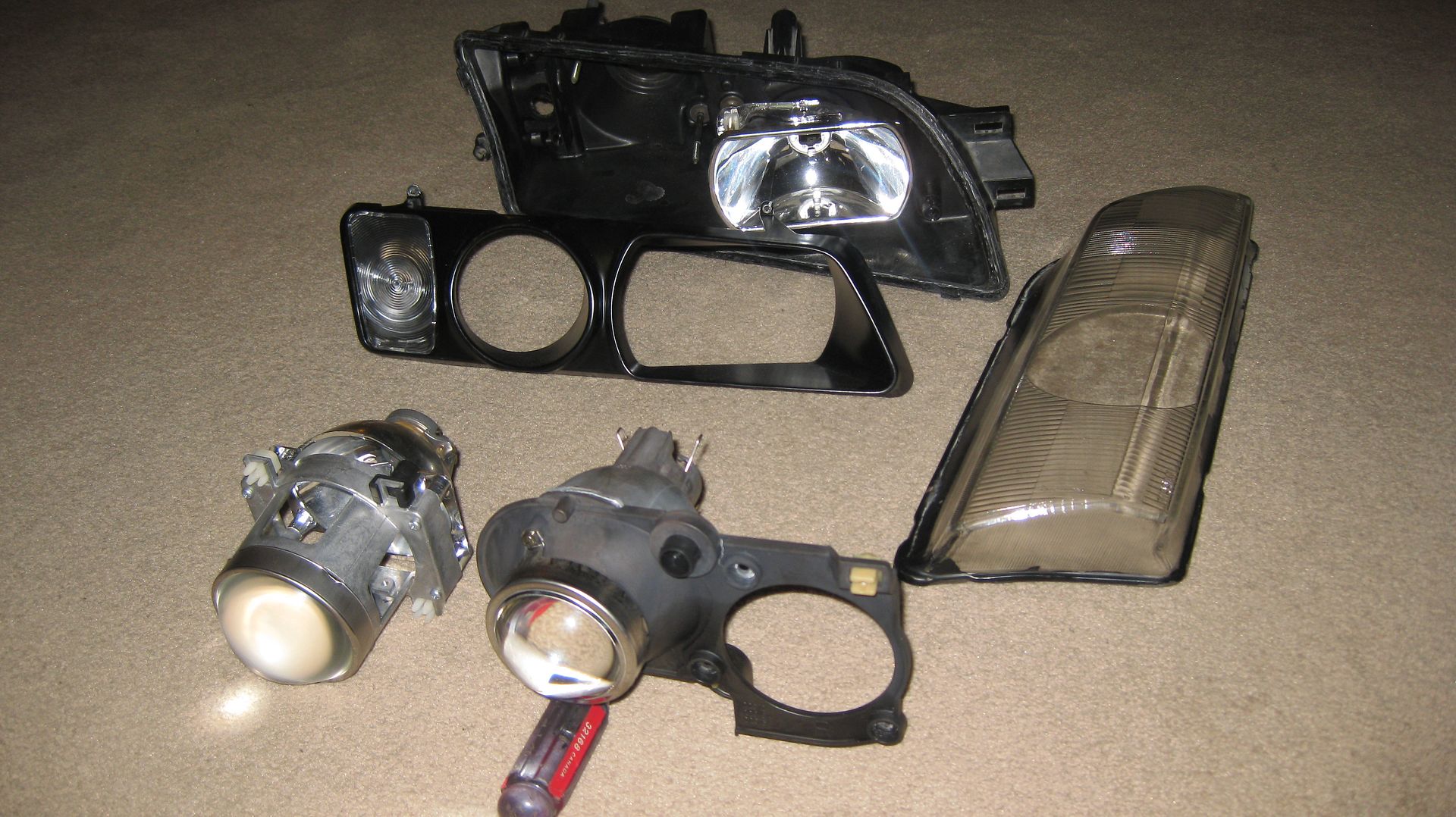 ...