Build chapters
- Build 1 (Winter 2009) begins HERE
- Build 2 (Winter 2010) begins HERE
Thanks for looking!!
================================================== =============================
BUILD 1 - winter 2009
Well i'll begin by mentioning that i don't particularly condone build threads, simply because i'm always worried someone is going to break into my car with intent, knowing what to steal because of my own stupidity, ie. putting my car and its valuable goodies up online..
However! I have gone through quite a long process in my build, and as others have stated, it helps to attain constructive criticism as well as keep track of your build as you go along, not to mention is a helpful aid to others..
Bare with me, as my build process is nearly complete. This is merely a compilation of photographs of the process and idea/guide as to how i did everything.
I hope this build entices some of you to do the same; and in others, i hope you can help me further cheese off RBC by depleting my funds!
------------------------------------------------------------------------
HCR32 1993 GTST Type M.
Bought with; 101,850 km
Purchase date; July 6th 2009
Mods at time of purchase;
M's K&N Pod filter
Ultra turbo timer
Greddy (Most epic failure POS, circa 1978) Boost gauge
HKS Hi-power Catback
GAB KYB Adjustable coilovers
This is simply the beginning of my build, mods and work will be covered in my next post. ENJOY!
After purchase;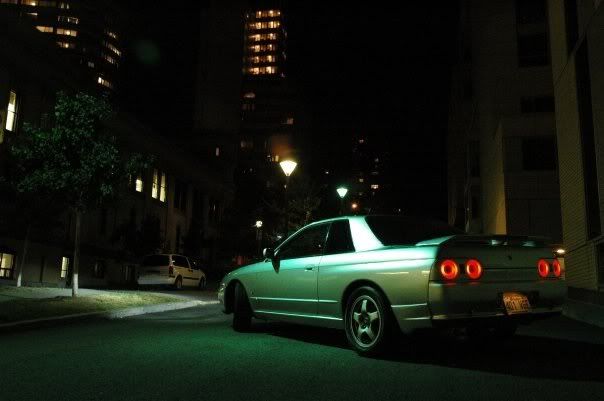 Became sick of the stock rim color. Decided to go to CDN tire and pick up Duplicolor wheel paint;
Would recommend getting the wheels REBALANCED after, as it made a significant difference for some odd reason..
Anyways, i decided general maintenance would be a good start.
Swapped all fluids, cleaned everything up, gave the underbody a good thorough insepction.
One key note in checking wheel bearings/brakes, there is very little room between the rim spoke and caliper..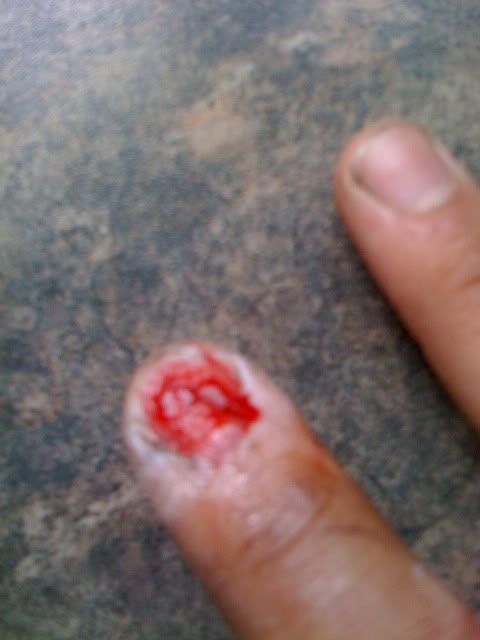 Yea, the pain is actually as bad as it looks lol.
End of summer 2009 = end of parking downtown
Jeep backed up on top of my hood while i was in club Opera on St-laurent street in Montreal.. No info or anything left.. Public liability BLOWS lol.
This is after pulling and sanding.. Looks 100% now thanks to my dad's body work experience!
So this sums up my summer's experience with my nearly stock car.
Next post will be my actual build process, with pics and tips/tricks on installation of particular parts that i would recommend doing!
Enjoy!